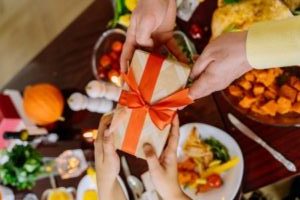 5 Halloween Gifts to Make A Lasting Impression
Holiday season is just around the corner. Clients tend to expect gifts during the typical holidays of Thanksgiving and Christmas. But, why not stand out from your competition and surprise them with some Halloween excitement?
Here are 5 Halloween Gifts that will make sure you surprise and delight your clients.
1.Sometimes the best way to show your clients your appreciation, is by thinking about their kids. These personalized Halloween themed crayons are a perfect way to show your clients you appreciate your relationship with them and their family. Try adding a Halloween message that says, "Let's carve out some time to talk."
2. Looking for the perfect way to show your appreciation to your clients? These cute ghost candles provide the perfect Halloween ambiance. Pair it with a card that says, "It's a Boo-tiful time for me to say thank you."​​
3. If you know your clients don't enjoy the typical Halloween sweets, opt for an activity that can get them into the Halloween spirit. This full moon puzzle is a perfect project for Halloween night. Try adding a Halloween saying like "Trick or Treat, Here's something fun for you to complete."
4. You can never go wrong by spoiling your client's best friend. This treat box is a great way to surprise and delight your client, while spoiling their pup. Add a little Fall message like, "Here's something sweet for your little pup-kin."
5. Sometimes the best thank-you's are left to be said with some yummy sweets. These skull shaped candies, from Sugarfina, are a great way to thank your clients and their sweet tooth. Accompany it with a message like, "You are the sweetest part of our business."
Feel like you don't have the time to consistently show your clients the appreciation they deserve? Consider reaching out to a company like Client Porter, who creates personalized turn-key client appreciation programs for your clients.